Hello everyone! Here is another non-paper project using digital items. I confess that since I discovered tee-shirt transfer paper I want to use it all the time. I made this bunting for my scrap space using the transfer paper and the Banner kit by Deena Rutter.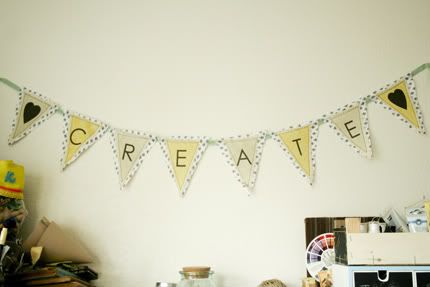 Apart from the kit you will need an iron, plain fabric and patterned fabric, pinking shears, ribbon or twill and a sewing machine.
I wanted the colours of the bunting to be grey and yellow, but the kit didn't contain any grey triangles, so I recoloured the blue ones to grey. To do this I added a Hue/Saturation adjustment layer, checked the Colorize box, and played with the sliders until I got the colour I wanted.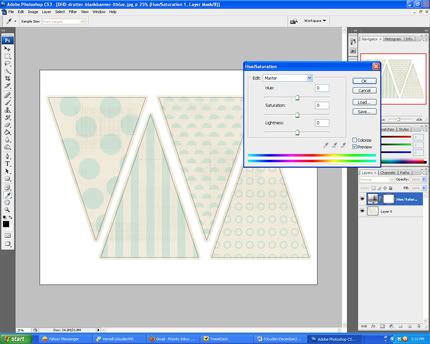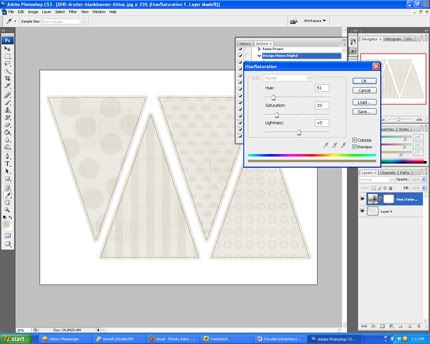 Then I added the letters to spell out Create on alternating yellow and grey triangles. I used the custom shape tool to add the heart shapes.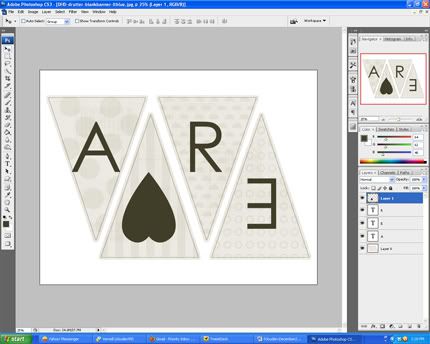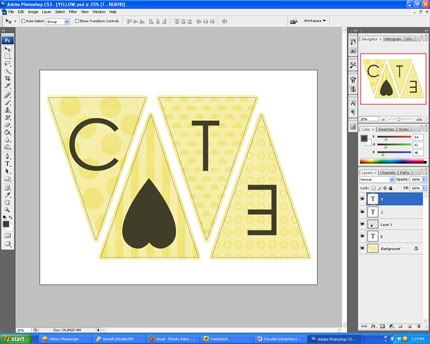 Once printed out onto the transfer paper, I ironed them to the triangles cut from the plain fabric.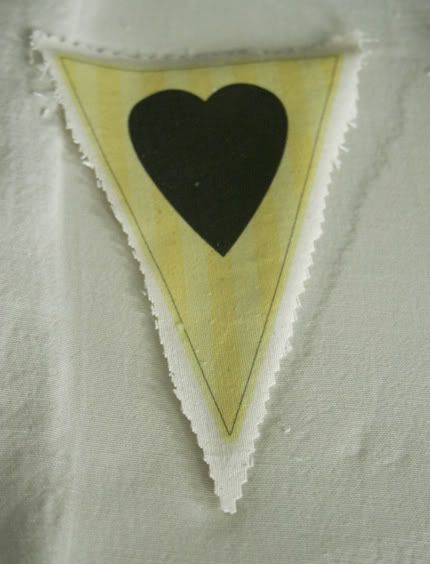 Then I stitched the smaller triangle to the larger patterned triangle.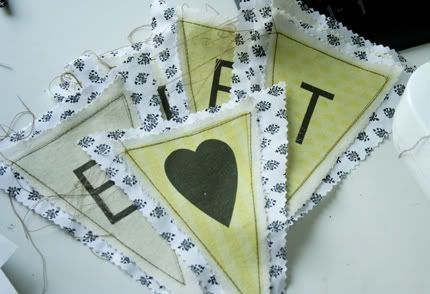 Once all the triangles were complete, I stitched them to my twill and hung it over my shelf.
You can use different colours and words to adapt this to any occasion, like birthday parties and also for the upcoming holidays.
Isn't it great all the kinds of projects we can use digital kits for?
Related posts
Tags: Decoration, Deena Rutter, Francine Clouden, Hybrid Project